Hyundai Santa Fe for Sale Near Arnprior
Truly Exceptional Customer Service from every angle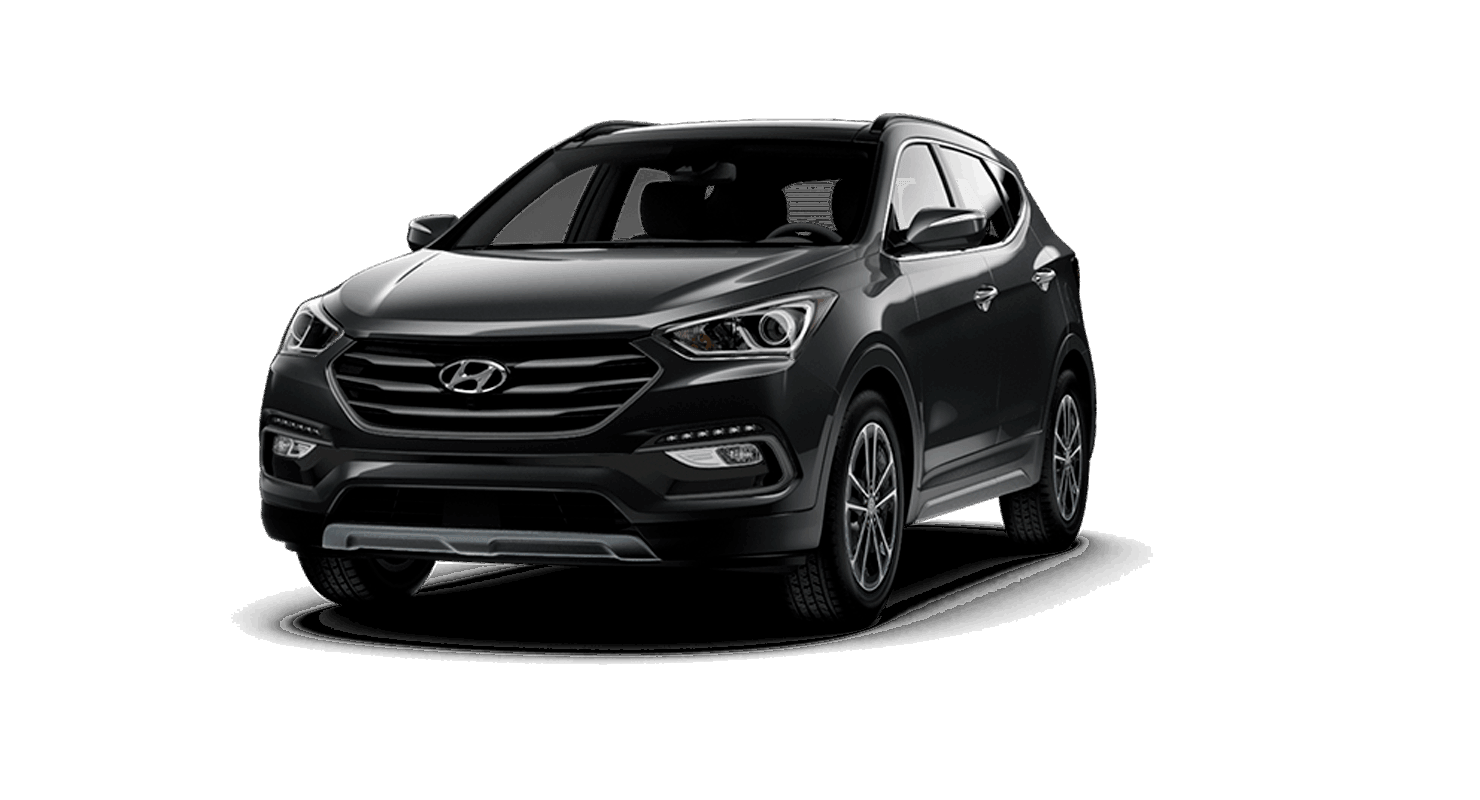 Set out for an adventure and enjoy the advantages of driving with an SUV that has modern features and the ergonomic highlights that make the Hyundai Santa Fe for sale near Arnprior a vehicle that just keeps on giving. This is a reflection on the industry that means to reward drivers with every kilometre ahead and every adventure you set out upon. Work with the team at Myers Kanata Hyundai and allow our professionals to assist you in discovering the phenomenal qualities that make the Santa Fe such a wise decision for you. We're confident that you're going to love each and every aspect of this outstanding addition to any family. Come down now, and see for yourself – this is an SUV that will change the way you look at the world – and explore it! If you're looking for a Hyundai Santa Fe for sale near Arnprior, well, you've come to the right place! Competitive prices and the backing or exceptional customer service make us the preferred store for drivers who know they deserve more and want a store to win your business through satisfaction that you can measure. We are pleased to be the leading Hyundai dealer in the area, and invite you to explore, test drive, and buy a new vehicle at our incredible store. We are here to make sure that you are well taken care of, your questions are answered, and that you are smiling every step of the way. Visit us today at #400-2500 Palladium Dr, Kanata, ON or call 613-592-8883 and let us serve you better.
Get with The Program
The Myers Approved Program gives you access to over 400 pre-owned vehicles.
Express Service
We offer a 30-minute oil change, no appointment necessary.
2-Way Shuttle Service
We'll take you home or to work and pick you back up when your vehicle is ready.
Why Choose Myers Kanata Hyundai
A Vehicle Built for Modern Drivers
Embark on a journey – all of them, in fact – and know that you have the resources you need to make them even more memorable thanks to the various advantages that come standard on the Santa Fe lineup. Whether you prefer to focus on the fact that with heated and ventilated seats and a heated leather wrapped steering wheel you're going to have an extra level of comfort to enjoy, or you're looking forward to the fact that you have command over the cabin temperature – there's dual-zone climate control at the touch of a button – there's a lot to appreciate about Hyundai and its vehicles. Allow yourself the advantage of a vehicle built today for tomorrow's drivers and find your next Santa Fe at Myers Kanata Hyundai today!
Great Features on the Hyundai Santa Fe for Sale near Arnprior
We want you to experience the Santa Fe – and know that whether you're the driver or the passenger, you're in good hands every trip ahead of you. Know that your passengers can get privacy and comfort with rear privacy glass and available rear-window sunshades to block the sun's glare. Combined with reclining rear seating, no one will ever complain about sitting in the back seat again. Now, if you're concerned about Canada's rougher season – Winter – you're in better hands with the Santa Fe, that's for sure! Again, we'll point to the heated seats inside, but heating elements in the base of the windshield are a must for defrosting frozen wiper blades so you can get on your way faster. Whatever life demands of you – there's going to be a Santa Fe feature and model that will step up and impress.
Impeccable Capabilities You'll Enjoy Having Command Over
Set out with the sense of security and the burst of creativity that will enable you to go, well, nearly anywhere! Consider the Hyundai Santa Fe for sale near Arnprior with available All-Wheel Drive system featuring Active Cornering Control. The 2.4L Gasoline Direct Injection 4-cylinder engine comes standard and delivers 185 horsepower and 178lb-ft of torque. Opt for the available 2.0L turbocharged GDI engine when you're wanting even greater power. It delivers 240 horsepower, 260lb-ft or torque and an increased towing capacity of 3500lbs. Choose our drive mode to match your style with Drive Mode Select, featuring three modes: Eco, Normal, or Sport. Find yours today at Myers Kanata Hyundai – where quality is alive in all we do!
Determined to Make the Right Impression on Modern Drivers
You don't have to be the most tech-savvy person to appreciate the benefits that modern convenience can bring you while you're on the road. That's why the Santa Fe features technology like Apple CarPlay and Android Auto which connects your phone to the Santa Fe's 8-inch touch screen so you can access your music, make calls, and get directions easily and hands-free. Keep your hands on the wheel and your focus on the road. For added safety, there's available Adaptive Cruise Control, taking cruise control to the next level with automatic vehicle speed maintenance and automatic braking to keep the vehicle at a set speed and distance from the vehicle in front and operate in stop-and-go traffic. Find yours here!
At Myers Kanata Hyundai, our number one priority is you. We are committed to bringing you the best customer service possible, each and every time you visit us. Whether you're here to buy a new vehicle or getting an oil change, we want you to experience excellent service from every department. Our goal is to continually serve you better, so let us know if there's anything you need while you're with us and we will make it happen. That's why we offer you extended service hours and a two-way shuttle service for your convenience. We want to be your number one choice of dealerships in Kanata, so we work hard to earn your business every single time you're here. Visit us today at #400-2500 Palladium Dr, Kanata, ON or call 613-592-8883 and experience truly exceptional customer service from every angle, at Myers Kanata Hyundai.
The staff was friendly and respectful. I was greeted by Jamie with a warm smile and hearty handshake. My requests were listened to and every effort was made to accept my terms. I would definitely recommend this dealership if you are in the market for a Hyundai
Sharon V.
Great, no pressure dealership. My salesperson went out of his way to help me and I did not at any point feel pressure to buy. Even the actual purchase and unavoidable 'discussion' of the price of my used Accent was fine. I would highly recommend anyone to visit this dealership if you are looking for a great car buying experience.
Ann-Marie F.
Fast friendly service. I was shown what I needed, paperwork was completed in a timely manner and was able to pick up my new car in a few days. I was in and out with a purchase suitable for me quickly. Thank you for knowing your products.
Robin J.