Why choose the All-New KONA?
The all-new KONA is the latest addition to our SUV family – a new breed of SUV to take on the city. With KONA, driving and parking in the urban jungle doesn't have to be stressful. Enjoy the agile manoeuverability of a passenger car, and the higher perspective of an SUV – it's really the best of both worlds! Furthermore, KONA is filled with technology that just makes everything easier, including Apple CarPlay™, Android Auto™ and an available Head-Up Display to project important information within your line of sight, so you can keep your attention on the road.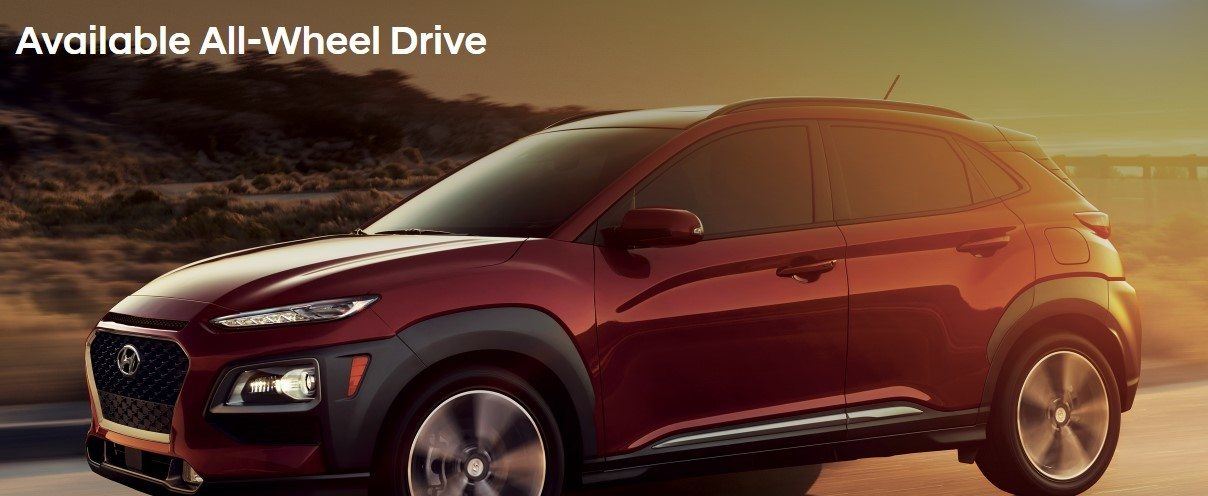 Most Affordable AWD vehicle in its class**
The available All-Wheel Drive (AWD) system together with an advanced Active Cornering Control system offers the increased handling, performance, traction, and safety to meet the demands of Canadian climates and driving conditions. Not only that, the KONA 2.0 Essential AWD model, starting at $22,999*, is the most affordable AWD model in the entire sub-compact SUV category. **
Keep your Eyes on the Road
The available 8.0" Head-Up Display projects crucial driving information such as speed, navigation commands, and safety warnings into your line of sight – so you can always keep your attention on the busy city streets.
Connect your KONA by your smartphone
Use your smartphone with available Bluelink® car connection system to be one with the KONA. You can use functions like remote lock/unlock, set climate control, or even find the closest gas station. Bluelink® even sends an automatic collision notification and assistance-request if there is an accident.
Wireless charging
The ultimate accessory for a connected world. An available wireless charging pad located in the centre console means no messy cables, no fumbling for plug-ins, just charge on demand for your compatible Android and Apple smartphones.
An alert to keep you alert
This available feature sets a new bar for safety. It continuously monitors and analyzes driving patterns for fatigue or distraction. Driver Attention Alert then gets the driver's attention with an audible alert and pop-up message: it's time to take a break from driving.